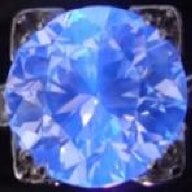 Joined

Apr 26, 2007
Messages

8,087
Sort of a spin-off from DF's "(In)Visible Necklaces" thread - which length do you like best?

I was playing with my jewelry on this beautiful-but-miserable pollen-heavy spring day, and I realized I'm totally an all-or-nothing-at-all kind of gal (in necklaces as in everything: hey, at least I'm consistent). My favorite necklaces are either 20"+ (and by "+" I mean "all the way down to my belly-button"), or they're chokers. It's like, opera-length or choke-collar, with very little in-between. I actually just remembered how much I love my tiny .20 solitaire: I made it myself, and it hangs exactly at the hollow of my throat, so it shivers a little with my pulse. Methinks I need to wear this one more often ....

How 'bout you - any preferences?