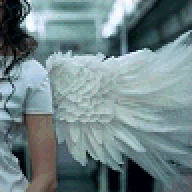 Joined

Jan 20, 2006
Messages

3,786
Hi!!! Thanks for your post on my "here I am" thread!
I will need your help!... so thanks for offering

I am finding it very hard to find something I like within my budget here in South Florida....so I started looking in St Augustine and then saw your post!.
Do you have any recommendations for places up there?. I looked at Casa Monica but I want an outdoor area and the only outdoor area they offer is in the pool and you can''t even have glass there...which just seems crazy!....what do they have? plastic cups?
Do you have any other recommendations?. I know you''re getting married in NC...that''s my other options but I don''t know if it would fit my budget!. Would you mind sharing some of your costs?
I''m getting so frustrated with finding a place down here!...prices are just crazy and the ones with decent prices just offer a ballroom with parking lot view!!!
Thanks!!!!!
M~