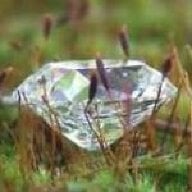 Joined

Jun 29, 2006
Messages

11,071
I live in the land of inexpensive custom tailoring... and I really want to take advantage of that. But I need some help!
I want to have some dresses/gowns made... here are the basics:
MY COLORING: I am a fair skinned natural platinum blonde with blue eyes.
MY BODY SHAPE: I am an apple shape with HUGE bust (an H)
I want to get a black dress but I don't want to get a bunch of black dresses and I'm having a hard time figuring out what colors to get - I don't want to look like a blueberry and I think emerald green is out and reds are better on the blue side but hot pink (or most pinks) are out. I cannot figure out what color wouldn't look like a blob on my body type.
Also - I'm leaning toward something with an empire waist - should I get the bust and the skirt in the same fabric - same color? What sort of neckline? Can built in bras be included? I mean seriously - I am at SUCH a loss... I've lived here over a year now and have had nothing made because I can't figure out what would be right for me.
totally open to any/all suggestions!! Pictures are great, I can take them in to show them. I would like to get 3-4 dresses/gowns of varying formalness that are all somewhat dressy (think anniversary dinner to opening night at the met).
What would flatter my body type... help!!
ETA - I believe in accentuate the positive and I'm not afraid to show some cleavage as long as the girls are supported lol Typically that means an industrial bra