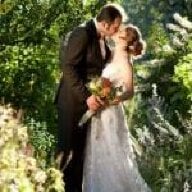 Joined

Jul 30, 2007
Messages

4,553
I don''t know if any of you participate in Farmer''s Markets or CSAs, but as proponents of the slow food movement, this is really bothering us.
"We have less than two weeks to stop the take over of family farms and ranches,organic and natural foods.
H.R. 875 and S. 425 [and similar bills such a H.R. 759]
We need to rally people immediately.

The new administration is pushing new farm controls through Congress as fast as possible and have coordinated the bills so there will be no debate and the committee meetings are closed.

Transparency, change, undoing Bush''s regulations, giving the public time to comment, grassroots anything? Our entire food system and thus our health is being decided without the public knowing and those who do know have zero access and the media is absent and they are moving at warp speed to sew this up.

Would you put these out, in this order, showing the article as you do so people are more likely to read it? They are imperfect but the closest I''ve come to explaining how the game is going to be played. No direct, frontal assault on organic farming but an insidious process of "infecting" organic farming...

Example: imagine Joel Salatin''s wonderful organic farm under the direction of the USDA, with detailed instructions on what he must feed and when, how he must medically "treat" his animals and with what, what he must "spray" and when, ... you get the picture. These bills will industrialize all farms and insure the farmers are forced to buy chemicals and drugs. Organic is dead. As well as human control over the food supply. As well as health."
Petition here:
http://salsa.democracyinaction.org/o/568/t/1128/campaign.jsp?campaign_KEY=26714