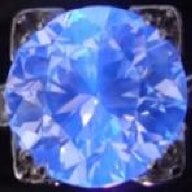 Joined

Apr 26, 2007
Messages

8,087
Okay, so, funny thing: I found a FaceBook account under my name that isn't ... mine.
And here's the thing: I have a
really unusual name
. I'm the only child of an only child who was - drumroll, please - an only child. In the past, Google searches have brought up me, me, me (to the tune of roughly several thousand results), and a hit apiece for each of my parents. Dedicated searching gets me a photo of Orthodox Jews in Portugal from the turn of the century (where and when, my father tells me, a branch of the family did indeed vanish).
The other weird thing is, my actual account codes like this:
http://www.facebook.com/my-last-name-here
The weird duplicate account? Codes like
this
:
http://www.facebook.com/people/my-full-name-here/100002426256427
And the weird duplicate account doesn't come up under a normal Google search, or even an internal FB search: the only reason I found it is that while I was doing a vanity search (I like to see the responses to my articles!), I saw an image that was neither me at a conference, nor an illustration associated with one of my pieces.
So ... WTH? Can anybody out there reassure me that this is not the beginning of some nefarious identity theft/convoluted prank?
ETA: and, in further weirdness, the fako link for the duplicate takes you to a page, even though I changed the number. Let's change that again so as to not bother some random stranger, but ... why does the duplicate incomplete address do that while the real incomplete address doesn't? GAH.