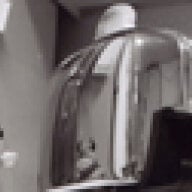 Joined

Feb 22, 2007
Messages

91
My wife and I are getting ready to buy a house, and we have been kicking around the idea of buying a duplex to rent out the half we aren''t living in.

Does anyone here have experience as an onsite land lord? Owning rental property? We happened to read David Sedaris'' short story on the matter and its got us a bit scared. We are looking for pros and cons.

Also, any advice on choosing good tenants and avoiding bad tenants.