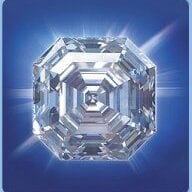 Joined

Jan 5, 2007
Messages

745
I know this may sound horrible but this will be my first (and lets hope only) wedding and I want it to be "perfect". Or atleast my ideal LOL.

Both my FF and I are young (im 25 he is 30) and neither of us have been married before. Though I am still friends with many of my ex boyfriends, I do not think that it would be right to invite them to the wedding (especially since they have never even met my FF).

We lived on opposite sides of the US for most of our lives and met about a year ago when he came to work over on my side of the country. Since then we have moved (permanently) to his side of the country. And we plan to get married out here.

The issue is that all of his ex girlfriends (there are three of them) are part of his circle of friends out here. One of them is married to one of his best friends, one of them is a sister to two of his close friends and another is dating one of his close friends (he has known all of these people since high school).

I do not have much in common with any of his exes and I have never formed any kind of relationship with them. There is no animosity it is just that we are completly different people. I don''t feel entirly comfortable around them since they are such good friends with each other and I always feel weird talking to them. Usually this is because they make comments like "I cant believe FF likes that " kind of comments. LIke they know the "real FF" and he''s totally not like that.

I know that my boyfriend was very different when he was younger, and that he changed alot before I met him, but I dont like having to field those kinds of questions and I sometimes get the feeling they think I am changing him, when really he was already different from them when I met him.

Anyway, the point of this thread is that I dont want these girls at my wedding, but I don''t know how I can get around inviting them. Especially since one is maried to one of my FF''s best friends...

I plan on having a small intimate wedding (under 50 people) so it will not be like I can put them at a table and just kind of avoid them...

I just wish there was a tactful way to not invite them. I know my boyfriend doesnt care about having them there, but I know that he wants his male friends to be present.

I guess this is more like a vent then a question since I think that this is just something I am going to have to deal with.


Is this ever an issue with other couples, or just me?