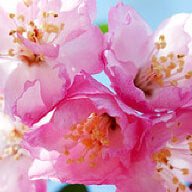 Joined

Nov 12, 2006
Messages

1,084
Hello all~

If the point of making a cocktail reception occur at a non-dinner-time hour is so that guests can seek out a "proper" meal beforehand if they so wish, then doesn''t having the ceremony directly before that reception sort of negate that goal?

Specifically, our cocktail reception will be from 7-11 (or 8-12...we haven''t decided yet) with the ceremony either at 5 or 6, respecitively. Guests are invited to both so, really, they don''t get to have that proper meal if they want to either way!

Shall I schedule the ceremony earlier in the day...say, 3pm....so guests have a "break" in between to get meals if they want to?

FYI: Our reception will have heavy HD''s and a pasta and antipasto station so, frankly, they won''t be hungry after they leave even IF they don''t eat a proper dinner beforehand.........but it''s thier choice to make so I''m not going to write that on the invites lol.

I don''t like the idea of having a FOUR hour break in between events but is this the only way to make it work? Anyone do this or have another suggestion. This timeline business is really killing me!!!

THank you!