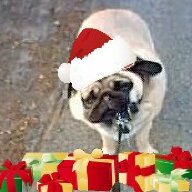 Joined

Oct 25, 2006
Messages

1,789
Hey Guys,

So my big 30th birthday is in November and we are thinking of going on a trip. We haven't been to Europe so it seems like a good idea. I'm kind of picky about where to go so I could really use some help with suggestions for places to visit.

Here are my likes/dislikes:

1. I don't mind going to 2 different places, but it would be ideal if we could get to the 2nd destination by train and not have to fly.

2. I like exploring things myself- hate guided tours

3. I prefer doing things as opposed to seeing things (although my husband is the opposite, so some scenery/architecture would be nice for him). For example, when I think of going to Paris, I'd be much more interested in going to the Louvre than seeing the Eiffel tower. Scenery is nice, but as soon as I see things I am ready to move on and do something. I don't know if that makes any sense...

4. I do not like doing things that feel touristy... I'd much rather see and do things that not everyone does when they visit an area, or go places that are unique.

5. We don't really need a nightlife, since we only go out to clubs with our friends and never just the two of us. However, we do like places that have some of a nightlife because things are open later and there are usually other things to do.

So does anyone have any recommendations for places based on these interests?