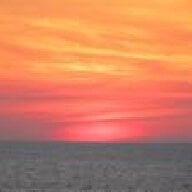 Joined

Sep 16, 2009
Messages

2,328
I really don't know what to do about this so I thought I'd ask the moral compass that is Pricescope.

A friend called yesterday to ask me if I wanted to buy some sold out tickets for a music festival on Friday. My favorite band is the headliner and its Canada Day so it should be a fun party with lots of people. He quoted me the price of the regular admission ticket plus $20 for a party bus to the festival location (the festival is in the middle of nowhere so we won't have anywhere to park). I talked to DH and we told my friend that we'd love to come.

So today I get a text from my friend telling me that the bus is actually going to be $62 per person. Um...that's almost as much as the festival ticket in the first place and pretty steep when there is public transit available (granted the public transit will be swamped).

To complicate things, I have access to VIP passes that include parking. The price for these VIP passes will be slightly less than the ticket+party bus and include perks like line bypass, private washrooms, VIP bar, tent, and food. I knew about the VIP passes when I accepted the general admission tickets, but I had decided not to attend the concert due to the ticket price.

So now I don't know what to do. I can:

1. Suck it up and pay the cost of the general admission tickets plus the party bus even though it is more than I felt comfortable spending. To complicate things further, I have the money, I have just been on a self imposed budget because I'm saving for a house.

2. Offer to buy the general admission tickets and take my chances with public transportation. This would ensure that my friend isn't stuck with the tickets, but it would make the bus even more expensive for his other friends who are going.

3. DH is all excited about the concert now, so I was thinking maybe just buy the VIP passes and help my friend sell his extra tickets.

4. Just don't attend the concert.

Hehe, I guess I should have set this up as a pole.

Your opinions are welcome!

ETA: the fact that I can pay for the bus and I just would rather not is a complication because I have already told him I'm not really comfortable with the price and he asked me what my absolute maximum was. He offered to pay the difference between my maximum and the actual price. I obviously can't let him do that when I'm capable of paying, I just don't want to!