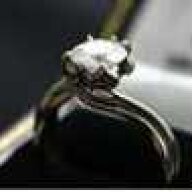 Joined

Feb 1, 2007
Messages

167
Because of our budget, our wedding is limited to about 100 people. My fiance has a huge family, so we have to be really selective about what friends we can invite. Unfortunately, to make space for our best friends, we have to leave out our work friends.

My family wants to throw us a late engagement-early shower party in June, just something casual in their backyard (actual wedding is in October). Given that we know we can''t invite our work friends to the wedding, is it wrong to invite them to the late engagement-early shower party? I don''t see this as a "give me presents" kind of thing, but rather that I''d really like to celebrate with them, but know that it can''t be at our actual wedding.

Do people who go to engagement parties expect to also be invited to the wedding? Is it rude to invite my work friends to the party and then not to the wedding? They are all very aware of my budget issues and the size of the venue, etc so I doubt they would be offended... What do I do?