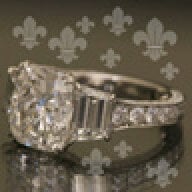 Joined

Nov 20, 2007
Messages

2,845
So in February, my 22yr. old son, college student calls home. Mom, I have a really sore throat, fever, headache, and my neck hurts.
Eeek! This was after I knew he had a sore throat a week prior to him calling me. So I told him to get to a Dr. quickly. I suspected the worst of
course, Mennigitis. He went to a local ER, he couldn''t get into a Dr.''s office on such short notice.
Anyway, he goes to the ER, waits forever. The Dr. says he will be fine, tells him to take some over the counter meds. (huh???)

A week later he was still sick, managed to get into the campus clinic. Infected ears, sinus infection, red throat. Dr. prescribes
antibiotics. $10.00 for the visit.

My huge gripe - the ER visit is over $2,000.00 !!!! And our insurance is not paying much. How can this cost this much???