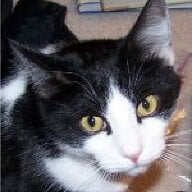 Joined

Feb 8, 2003
Messages

15,880
For years a relative of mine has made promises to do things with my kids. She'll say, "I'll take you here, or there. . ." sometimes naming a specific day, and then we never hear back from her. When she makes promises, she does so DIRECTLY to my kids and their eyes light up with excitment and I guess that makes her feel good, thinking she's making my kids feel good. She misses the part when we get into the car and the kids excitedly tell us about the day they're going to spend with the relative and the later disappointment when she doesn't follow through.

Over the years, my kids have keyed in on this, where they will be excited when she tells them and then they never really talk about it after that because they know it won't happen.

My husband has always said, do not call her. Let her call us. Often times, news will filter back to me that she made an appointment to get her hair or nails done instead (like a few years back when an Easter Egg hunt was planned).

Well, the NEW addition to this issue is my son has a friend who's mom does this too. She's promised to take my son to a movie, the zoo, to spend the night, etc. The problem is last week, she offered to take him to go skiing and even said she'd take him on a specific date (she did this while talking to my son and hers, so the kids were expecting this). Then she never called me to inform me when she would pick him up and all that. We just never heard back from her.

What am I suppose to do with these people? I thought it would be rude and confrontational to call and ask about the plans that were made. Doesn't ettiquette dictate that I wait until the person contacts me/my kids, since they provided the initial invitation?