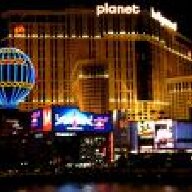 Joined

Oct 23, 2007
Messages

1,529
Okay, so is it me or do some people really lack in the email etiquette department? Or better yet, is there such a thing as email etiquette or am I just too sensitive since I strongly dislike most of the people I work with and am bound to find something wrong with everything they do/don''t do?!?
I just get these emails all the time from the people I work with (mostly just slightly senior than me), without even a "Hi hisdiamondgirl" "hope you are well" or a simple "THANKS" at the end of the email. I mean, really, would you do the same thing on the phone? Scenario:
hisdiamondgirl: "This is hisdiamondgirl speaking."
slightly senior a$$hole: "Will you have that research for me by the end of the week?" Click...
I mean, come on....
Sorry for the rambling post, I just can''t take this place and these people sometimes!