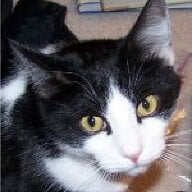 Joined

Feb 8, 2003
Messages

15,880
Okay, I have two boys (6 &
. . .(many of you probably already know this!)
My younger one ONLY wants to take Karate, which he''s being signed up for, and my older one doesn''t want to do anything.
Last summer and during the winter they took swimming lessons. They LOVED them when in class, but my older son is already complaining that he doesn''t want to take them anymore. I''m insisting and
will force
them to take the classes until they can successfully dive from the diving board. They simply have to know how to swim for safety reasons! Neither have a fear of water. . .no psychological issues.
As said above, my older son doesn''t want to participate in any sport! All of his friends are active, so my son could join a team and be with friends, however even with that, he still doesn''t want to try any out.
What are thoughts on this?
Does one say, "okay, I won''t force you." OR "you should at least try a few out because you may end up liking one of them?"