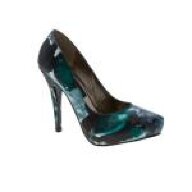 Joined

Apr 9, 2011
Messages

47
Hi Ladies,
I'm so excited inside and though I have been able to share with some people in my "real" life I am most excited to share with you ladies because I truly believe that I am where I am today in part because of all the wisdom I have learned from stalking these forums for years on end!
BF has found the diamond and has commissioned someone to custom make the ring!!!
I am so thrilled and excited to make it all official. We had so much fun shopping around together and learning the intricacies of diamonds together and I know that whatever he is designing will be amazing!! I am also excited knowing that I am not getting something I have already seen so there will definitely be some surprise and I also don't have much of an idea of when the ring will be finished!
So excited to share... let the "waiting" officially begin!!