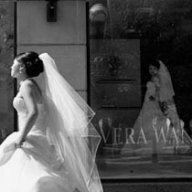 Joined

Jan 21, 2008
Messages

239
We will be having our e-photos taken in May and we are planning to have the photos taken in a theme park.
So I went shopping with one of my bridesmaids today and got this dress, I''m not sure if it looks okay (I don''t wear dresses a lot, not even deep V at all) I plan to wear it with pattern knitted tights with wedges (or boots??)... then change into a pair of jeans and tuck the dress into the jeans and make it looks like a blouse... and add a trench coat at the end to add some variations..
Or just the dress is fine? afterall it depends on how much time we have on the day.
Did you girls get to change the outfits during e-photo shoot? or I should get another pair of heels instead of wedges? I''m not good at all these outfit matching...please H~E~L~P~~~~~~!!!!!