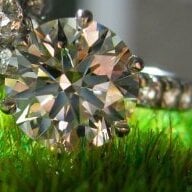 Joined

Nov 21, 2006
Messages

2,481
Calling any DW gals, or those ''in the know''!

After we return from our Italy DW, my mom is throwing us a cocktail party for family and friends who did not attend the actual wedding.

What is the etiquette for the bride''s ''dress''? Can I wear my wedding dress again? or is that wrong because the wedding is over and done?

Thanks!

PS. my dress will be more of a pink champagne sheathy-lacy number, if that makes ANY difference. LOL.