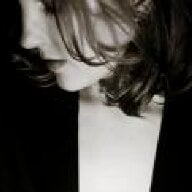 Joined

Nov 2, 2006
Messages

10,541
I'm not really the type to post for dust but I really need it right now. There's a good chance that I threw out my ering yesterday while cleaning the house.
Lately I've foregone wearing my ering in favor of the
ID jewelry
diamond and sapphire band my husband gifted me with after the birth of our son. I wore my ering 2 weeks ago to a family photo shoot, and then later that night I put it on my night stand. I usually put it in my jewelry box and I don't know what I was thinking. Anyway, I cleaned the house yesterday and I emptied the trash in our bedroom, which is in front of my nightstand. I realized this morning that I didn't see my ring on the night stand and I don't remember putting it away after I wore it. Which means it either fell on the floor or fell into the waste basket-which I emptied and took to the dumpster last night. UGH!
So please cross all crossables that I put it in the jewlery box and just forgot I did it. Otherwise I have to go dumpster diving in a full dumpster...and it's been pretty hot here lately...*gag*