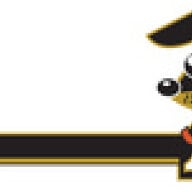 Joined

Oct 17, 2008
Messages

165
Is there a way to get dried latex paint out of a carpet? I just moved to a new place. Before I moved in, my landlord has painted and had thought she was going to be replacing the carpet so it looks like she didn''t even use a drop cloth. She has since decided that since I have a dog, she''s better off not replacing the carpet...so now there are various paint spots through out the house. Most are very close to the wall, so not in the easiest places to cover with a rug.
Any ideas?
I''ve heard of a few things: Goof-Off, Nail polish remove, and just hot water and dish detergent. I''m not sure what works best though. It has been dried for probably about a month now and some of the spots are about the size of a quarter and very very hard. I thought I''d maybe be able to cut the spots off at the top but I don''t know that I will b/c of how hard and wide they are...I don''t want to hack the carpet up.
I am open to any ideas or experiences that you''ve had. Please share! I am desperate! I love the place but the paint is going to drive me bonkers.