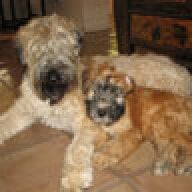 Joined

May 21, 2006
Messages

551
Kind of like snakes on a plane....but hopefully not as scary!!!

Quick question for you all:
Has anyone taken their dress on a plane?
If so, how did it work? I am likely going to have mine shipped to me, but then I need to fly it to LA where the wedding will take place. I know...DON'T check it with the baggage!! But, if it is HUGE (and apparently it is, b/c it already has built in crinoline), will they allow it as a carry on? Will they hang it on the plane for me? I'm flying on Southwest; does anyone have any experience with them? I'm going to call them in the morning, but just wanted to check with the experts first!!
Thanks!!!!