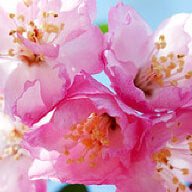 Joined

Nov 12, 2006
Messages

1,084
We all know that wedding planning can cause otherwise happy realtionships to become..um..strained. Unfortunately, my bridesmaids and I are at times in that category. And when this happens, I stress to my FI. Some of the issues have actually been pretty crappy for me. For instance, one BM stopped speaking to me for 2 months straight after I changed my mind on what kind of dress i wanted them to wear. Another example, my sister/moh is repeatedly snippy with me and pretty much tells me all of my ideas aren''t good enough for a "nice" wedding. I also get this undefinable sense that pretty much they all would much rather NOT be a bridesmaid. It''s just the overal sense I get from just about all of them. At least 3 of them. I have talked to them about how I feel and it seemed to just get worse so I simply leave it alone. I figure I can do better without all the stress of trying to please 5 women and myself all at once

So, today I emailed them along with our moms to inquire as to how many would be interested in getting thier hair/makeup done professionally the day of the wedding. My aim was to get a show of hands and then begin looking for someone to accomodate those numbers. It is of course completely optional and I noted that clearly in my correspondence. One BM emails me an hour later listing all of her financial costs to be in my wedding and (rightfully) asks what other expenses she should be aware of. I was glad she let her concerns be known and I was able to be creative with her and minimize some of her expenses (ex. let her stay at our apartment instead of getting a hotel room, using one of our cars instead of renting one etc.). I also recieved a note from my sis/moh a little after that in all caps proclaiming that she does "not have the money for this". No begining or end to that statement. Just "yells" it and then sends the email. I was stunned as I can obviously tell that she wasn''t writing it in a happy tone. If fact, I found it rather rude and it did upset me. After my first BM telling me her financial issues and then my sister responds how she responded, and taken with the past issues, the toll of dealing with them all just washed over me. I was quite peeved and I vented to FI.
I told him I feel like I do not have thier support and that it feels like crap. It would almost be better if they were
just
hands-off (which they definitley are) but they are actually hostile in regards to the issues that as bridesmaids need covered. Let''s put it this way, I want to go shopping for veils next month if my gown comes in on time and I would love to have my sister with me. However, I am actually terrified to hear her answer my request with more "I don''t have time for silly things like that" comments. Anyhow, I was upset and I guess I really got into it with FI tonight over it all.
On to my acute problem: I just checked my email and it seems that my dear fiance has actually copied me in on an email he composed and sent to my bms

after my diatribe about my bms. He pretty much told them they need to be more supportive and then he actually pasted a huuuuuuge list of bridesmaid "duties" as bridesmaid101.com would have it!!!!1


I am just so shocked he did that. A part of me wanted to tell them exactly what he wrote to them in exactly the same way but I just feel so........strange now! I feel angry at my FI, too, for doing that behind my back

Now I am just sitting here stunned and wanted to ask your advice for what the heck do I do now??????
I just can''t imagine the fall out from this and I''ll have to deal with it as it comes tomorrow. Did I say that I am shocked that my FI did this? I don''t know whether to feel completely betrayed or feel completly supported ???!!!!!! Sorry this is so long....and there is so much more to this story than I could possibly type right now. Any words of reflection on the crap storm that will be my life tomorrow?