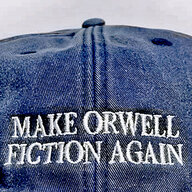 Joined

Apr 30, 2005
Messages

30,938
I wouldn't try it.
I'm honestly torn.
I have no problem eating other animals.
I couldn't eat a dog, but I feel bad having to admit that I have no reason.
I'm irrational on this one.
http://www.bbc.com/news/world-asia-china-36583400
Partial Snip:
"An annual dog meat festival has begun in southern China, amid widespread domestic and international opposition.
About 10,000 dogs and cats are expected to be killed and eaten during the controversial 10-day festival in Yulin.
Activists say the event is cruel, and this year a petition calling for it to be banned collected 11 million signatures.
The local government says the festival does not have official backing but is staged by private businesses.
What is the festival about?
The Lychee and Dog Meat Festival sees people gathering in Yulin to sample dog meat hotpot, lychee fruits and local liquor.
A tradition of eating dog meat dates back some 500 years in China, South Korea and other countries, where many believe it wards off the heat in summer months.
However the Yulin festival, celebrated during the summer solstice, is a relatively new one, beginning only in recent years.
What happens to the animals?"