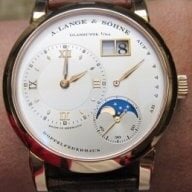 Joined

Apr 3, 2004
Messages

33,852
$8000 working part time while going to school in 08.
two years ago i opened an Roth IRA account for her with $2000. i told her...next yr i''ll match whatever you contribute into your Roth.In 07 she saved $2000 and as i promised i contributed $2k into her Roth $4k was the max amount b/c she only had $4k income for 07. then two days ago her mom ask her...how much have you save for your 08 Roth IRA? daughter said... i have < $200 in my savings account

she made $8k in 08 and only have $200 in saving?

well... guess i won''t be contributing into her Roth for 08.
i''m really piss b/c i was hoping she would save $2500 and i would then match her $2500 so she can max out her Roth at $5K. oh well...it is her lost.

LUNCH TIME!!