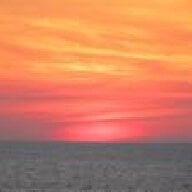 Joined

Sep 16, 2009
Messages

2,330
So I called to cancel my cell phone service today.

My contract expires at the end of the month so I wanted to cancel during the billing cycle and then switch my number to a new company after the current billing cycle is over. They said if I did that there would be a $100 fee. I don't remember being told that in store when I originally signed up. Funny that I can't find it in my contract documents either. Back then, it was "either buy out your contract or pay $400." Well my contract expires at the end of the month, so ending it on this billing cycle is technically "buying it out!"

I conceded that I may have misinterpreted the point and told them I'd settle for ending the contract on the next billing cycle. Well it turns out that no matter when I cancel, I will be charged for 30 days after my account has been deactivated! I asked if I could use the phone after canceling the contract and the guy on the phone said no! He said they require 30 days notice to cancel the account, but that it becomes deactivated when I give notice. This makes absolutely no sense.

So this means I'm required to pay for 30 days of cell phone usage when there's no possible way for me to use it?