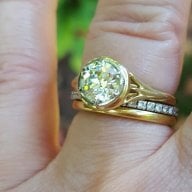 Joined

May 30, 2012
Messages

935
My 12 year old grandson and his 8 year old brother are with their father and his extended family in MS on summer break. The 8 year old is the biological son of my ex son-in-law. His step father is his father and has been since he was 3 years old. His biological father and his family severed all contact many years ago. My daughter has full physical and legal custody. My grandson has been diagnosed with ADHD and Asperger's. He has already failed one grade and was not promoted this year but "placed" in the next grade. He is struggling in school and the longer this is left the better chance he will be tempted by bad decisions. He is a good kid but with very low self esteem.
My daughter lives in CA but the custody papers were drawn up in AZ.

My grandson's father and grandparents have agreed for him to live with them and go to school in MS. He would get one on one attention and help with school work. I've made arrangements for a tutor. He would be out of his new step father's house which would make me very happy. I was there a couple months ago and did not like how he was being treated. My son-in-law refuses to understand the special needs of a kid with ADHD and Asperger's. My daughter even had the DR talk to him but it did not sink in. The 8 year old has a different personality and does well in school. He seems to get along with the step father better.

The MS school wants custody or maybe guardianship papers for him to attend school there. He can start on Aug 8th but the paperwork needs to be submitted within a certain time. My daughter has a consultation with a family attorney on Mon. She will need to drive 2 hrs because she lives on a Marine Corp base out in the desert. The JAG office won't help because she is not in the military.

Does anyone know an easy way to handle this?