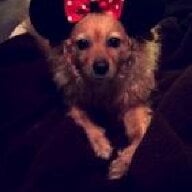 Joined

Oct 23, 2011
Messages

4,903
When it comes to a bling ban can lead you to lose interest in jewelry?
Yesterday I passed on two pieces that would have come home with me had I not put myself on a bling ban. I'm on ban island bc not only did I upgrade my stone but I also purchased 2 settings in the past 2 months.
I woke up today and looked at the pics i took and threads I posted about said pieces and didn't feel regret. I did make a mental note not to go window shopping if I'm not in the market and I'm pretty sure that I can stick to that.
so back to my question—for those of you who've practiced self-restraint when it comes to impulse purchases—did you lose interest in jewelry after a while? Thoughts?