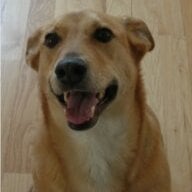 Joined

Mar 26, 2006
Messages

14,781
I am in day three of this year's gift wrapping. Aside from all the stuff purchased throughout the year specifically for designated people (which I log onto the ongoing list in outlook), in the giant green tub in the closet I have dozen of things I have bought in past years... William Sonoma 12 days of x-mas dish towel sets... Waterford ornaments... murano glass wine stoppers... snowman nightlights... hand printed raw silk scarves... dog toys galore (squeaky squirrels in reindeer antlers!), the list goes on. And on. And don't get me started on cards! I've got enough cards to open my own Hallmark store.

My goal this year is to give away as much as I can and NOT refill the big green tub again with more stuff!

Does anyone else do this, or am I alone in my holiday hoarding craziness...?