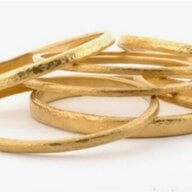 Joined

Jan 26, 2003
Messages

22,107
As the article accompanying this video says, Secretary Hillary Clinton has attempted to portray Senator Bernie Sanders as lacking commitment on racial inequality. This old film of a student being arrested protesting segregation in 1963 in is purportedly of Bernie Sanders while a 21 year-old student at the University of Chicago.
Do you think that the man being arrested in this film is Bernie Sanders? Do you believe he is committed to racial equality?
Here is some information.
"On Monday, a film company, Kartemquin Films, uploaded footage of a young man, wearing thick glasses, surrounded by police officers who grabbed him by his arms and carried him away.
The man looked like it could be Mr. Sanders, so the company asked the public and Mr. Sanders to help confirm whether it was. On Friday, Michael Briggs, a spokesman for Mr. Sanders's campaign, and Tad Devine, a senior adviser to the campaign, said Mr. Sanders had said it was him. What sealed it was the watch the man is wearing; Mr. Sanders recalled owning a watch like that, Mr. Devine said.
...​
The video was shot by Jerry Temaner, one of the co-founders of Kartemquin Films. Mr. Sanders was charged with resisting arrest."
Link to rest of article and video of the arrest...
http://www.nytimes.com/politics/first-draft/2016/02/20/man-captured-on-film-being-arrested-in-a-1963-protest-is-bernie-sanders-his-campaign-says/?login=email&hpw&rref=politics&action=click&pgtype=Homepage&module=well-region&region=bottom-well&WT.nav=bottom-well&mtrref=www.nytimes.com
AGBF