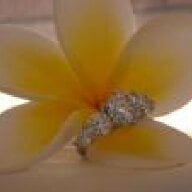 Joined

Jan 17, 2009
Messages

2,692
6 years ago I flew out of heathrow airport the day after the bombing scare that closed the airport down. I was pretty scared to fly and I asked my boyfriend that had died a few months before to watch over me. His name was Steve and every movie I watched on the way home had a character named Steve in it. The most memorable being the childrens movie Over The Hedge. The hedges name was Steve. I felt comforted and reassured that he was there keeping me safe on that long flight home.

Today my daughter had a freak accident at school, she fell over and her hand landed on a piece of wire that went in through her hand and clean out the other side. It was thick wire too, with a plastic coating, oh yeah and it was still attached to the fence. The poor love, they had to call the ambulance and cut her off of the fence and took her to hospital. We were transferred to a different hospital where we were seen by a hand specialist and plastic surgeon. They had to operate and she was pretty distraught when she went in. I was so worried about her while she was under, Thank goodness it didn't take long and there was no nerve or tendon damage. I went up to recovery to see her and there she was lying in bed watching the TV in the corner that was playing Over The Hedge.

It's giving me shivers and making me tear up when I think about it, and I really believe that it was a sign from Steve telling me that he was there looking over her today.