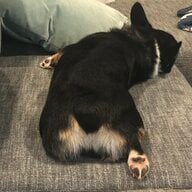 Joined

Jan 4, 2019
Messages

1,771
I know there are some popular jewelers that many of us use/ have used and I'm curious if you all use local jewelers.

Mine is a bit spendy compared some of the popular budget friendly jewelers here so I don't use them often aside from resizing, etc. For example they were about double the price for a simple necklace project. To make a DBTY bracelet (I had all the diamonds) they quoted me $1000+ a bit back.

I feel like a jerk cause I like having a local expert available, but with their pricing it's just too much more and I never use them for anything big.

I know B&M stores are expected to be costlier but I'm curious what everyone else does.