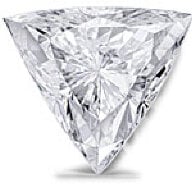 Joined

Apr 18, 2008
Messages

3,881
...maybe they should!
By Lisa Belkin
updated 9:20 a.m. ET, Mon., April 6, 2009
Read between the lines of a recent study out of Australia and you can see hints of a coming shift in the gender conversation. Researchers at the University of Queensland found that children born to older fathers have, on average, lower scores on tests of intelligence than those born to younger dads. Data they analyzed from more than 33,000 American children showed that the older the man when a child is conceived, the lower a child's score is likely to be on tests of concentration, memory, reasoning and reading skills, at least through age 7.
It was a small difference — just a few I.Q. points separated a child born to a 20-year-old and a child born to a 50-year-old. But it adds weight to a new consensus-in-the-making: There is no fountain of youth for sperm, no ''get out of aging free'' card. The little swimmers, scientists are finding, one study at a time, get older and less dependable along with every other cell in the male body.
And men don't have to be all that old to be ''too old.'' French researchers reported last year that the chance of a couple's conceiving begins to fall when the man is older than 35 and falls sharply if he is older than 40. British and Swedish researchers, in turn, have calculated that the risk of schizophrenia begins to rise for those whose fathers were over 30 when their babies were born. And another Swedish study has found that the risk of bipolar disorder in children begins to increase when fathers are older than 29 and is highest if they are older than 55. British and American researchers found that babies born to men over the age of 40 have significantly greater risk of autism than do those born to men under 30. (The age of the mother, in most of these studies, showed little or no correlation.)
Lay this latest I.Q. news atop the pile, and you find yourself reaching the same conclusion as Dr. Dolores Malaspina, a professor of psychiatry at New York University Medical Center, who has done some of the schizophrenia research:
''It turns out the optimal age for being a mother is the same as the optimal age for being a father.''


Read more...
http://www.msnbc.msn.com/id/30035348/