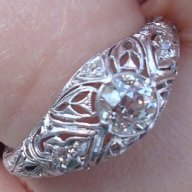 Joined

Nov 30, 2007
Messages

361
Ladies, I need some help.
We have an celebrant for our symbolic ceremony who is a friend and he has never done this before. The venue is not a church, so there is NO ONE who can run the rehearsal. There is no such thing as a DOC here in Germany. I have to do it. I need some serious help.
With a room full of people with no experience, do we do a dry run of everything? The whole ceremony? ALL thoughts are welcomed. Please share your rehearsal experiences and any advice for this particular situation. I can use all the guidance I can get!