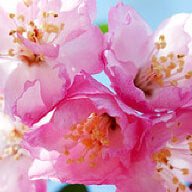 Joined

Nov 12, 2006
Messages

1,084
Okay, to avoid a very long post, let me just summarize by saying....We had a florist (for 2 months now) but now we don''t

And this florist was bartering with my FI for equal value services so the only cost to us was going to be FI''s cost to design the product under barter.....about $500. Basically, for that $500 we were going to get $2k worth of flowers so I was plan plan planning away! But now we don''t have that option and since we have now budgeted for $500, we''ve only got that much for flowers, period.
Any advice from those who did thier own wedding flowers? Best type of flower(s) to work with? What NOT to do? Can it be done for $500 or under? Any good websites to visit for info on doing this? Where do you recommend I buy the flowers and supplies?
Thank you for any help!!!