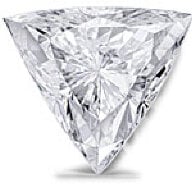 Joined

Apr 18, 2008
Messages

3,881
Do any of you feel like people disrespect your relationship, especially long ones, because you are not engaged or married?
My dad especially gets really bent out of shape when I talk about our anniversaries. He gets all flustered and starts rambling about how ridiculous it is, celebrating anniversaries when you aren''t married. When SO and I got each other rings for our 5th anniversary, my dad just about blew a gasket! He yelled, "You all need to stop playing around!" and got all pissy.

My parents met, got engaged and married in about 18 months, so they probably got engaged around their 1st anni. It really annoys me that they can''t just be happy that I am in a stable and loving relationship, and that we are happy to celebrate these milestones together.

Anyone else have stories about how their relationship is somehow less than adequate because they aren''t engaged or married?