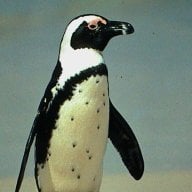 Joined

Dec 1, 2008
Messages

316
Ooops...accidentley set this in blank first! Silly me!

I was just curious, does anyone else have a significant other of a different religion? I'm Christian (episcopal, so I'm pretty open minded religiously), and my boyfriend is Jewish, but he doesn't really practice.

Our parents have pretty much figured out that we are going to get married, so we're starting to get pressures...from my side, try to convert my BF to Christianity. From his side, trying to get him to make me promise that the children will be raised Jewish.

Anyone else experience something like this? Not even religious pressures...just pressures from your family about your choice of future fiance?