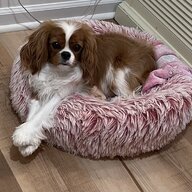 Joined

Aug 12, 2005
Messages

18,988
on vacation to Amsterdam, Belgium, and Germany with a good friend...probably Brussels and Brugge (sp?)...what should he shop for as far as a gift for moi?
The trip won''t happen until next fall, however, he''s asked me what I would want him to bring back home for me, and I have no idea. He made mention of a stop by or through Antwerp (but he doesn''t have a trained eye as far as diamonds), and Cologne, Germany (?) I would really love to have a Louis Vuitton handbag for a Christmas gift next year, but I know that there really aren''t "good deals" in Europe as far as LV''s go, right? He has said he''s thinking of getting us matching watches from overseas but really has no idea what to look for, and also he might like to get me a handmade handbag that no one would ever recognize (as far as designer labels) here for a good price...what do I ask for?
I''ve been to Mexico and Jamaica with him, but I''ve not been to Europe and honestly have no idea what direction to steer him in as far as a great gift! Help!
(They are not stopping in France at all, if that helps. More Amsterdam, beer/marijuana thing/Germany/history, etc.)