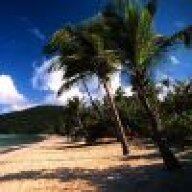 Joined

Jun 10, 2010
Messages

248
Hi Everyone!

Not engaged yet but my boyfriend and I have been discussing the idea of a destination wedding sometime next year. Actually it's more that we decided to do this but now we have to figure out where to go. We have decided that Riviera Maya is where we'd like go and have been reseaching resorts. Neither of us have ever been before but have heard many things about the area; in particular Playa del Carmen. I am looking for suggestions on resorts for a destination wedding. We realized this is difficult because we have to think about our guests instead of just us. As far as the wedding goes we want very simple and relaxed.
Here's what we have going on:
--If everyone we invite can go then we max out around 50 people and that includes children under 10.
--All-inclusive, kid friendly, easy access to activities outside of the resort.
--Lots of dining options--American type food or Italian (picky eaters that I gotta worry about).
--I like ocean front/view rooms or even a terrace with beach access.
--Must have a beautiful beach both to swim/relax as well as for the ceremony.
--Ceremony: On the beach, very casual
--Reception: I would rather have a nice and simple dinner or a bonfire/beach party instead of the traditional reception. So far it's been hard to accomodate 50 people for that. I do not want it in a ballroom.
Ideally I would want guests to spend no more than $1500 per person including airfare.
Some of the places we have looked at are Dreams (Riviera Cancun, Tulum, Puerto Aventuras), Gran Porto Real, H10 Ocean Coral & Turquesa. I am open to any suggestions. I've also been browsing at bestdestinationwedding.com
Any help would be greatly appreciated!!! Thank you!