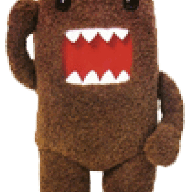 Joined

Mar 8, 2003
Messages

207
Hello everyone,
I just wanted to let you know about a poor experience I had at Deprisco Jewelers in Boston today. They are rated the #1 Jeweler by some local news station in Boston, and I have had prior dealings with them which were good, but this time was just not nice.
First off, the person who helped us was rude. I simply needed to have a stone reset in a setting that I purchased online. It was obvious by his demeanor and the fact we were rushed out of the store at the end that the jeweler was not happy with us. We even tried to sit and look at wedding bands(considering an upgrade) with another sales person and the manager (I assume the manager helped us) came over and told her that someone was asking for her. He then told my wife again the ring will be ready on Wednesday then just looked at us expectantly to leave the store.
I just wanted to give you this experience if you are purchasing online and trying to find a good place to have the stone set. Deprisco Jewelers were rude, and we have done prior business there like purchase both our wedding bands. This will be our last dealings with them.

Sincerely,
MTRB