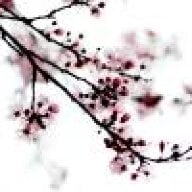 Joined

Jan 20, 2011
Messages

311
This is an incredible video that was made by some strong people discussing melanoma. I know one of the girls mentioned in this video and it still makes my heart break when I hear her friends and family talk about her. Please pass this on... especially since summer is creeping up on us:
http://www.youtube.com/watch?v=_4jgUcxMezM
What other serious or silly advice would you give your 16 year old self?
If I could talk to my 16 year old self, I would definitely tell myself to have fun and not take it all so seriously. That boy that will hurt you is going to get bald, and although you think it hurts so bad you're going to end up getting over it and laugh about it.
I would also tell myself to enjoy getting my parents to drive me around as long as I can, because driving is a hassle.