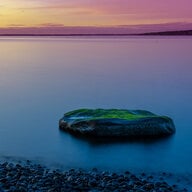 Joined

Jun 27, 2006
Messages

1,526
My brother just asked me and my husband to be in his wedding, which is in July. It''s a little bit last minute cause my bro is a procrastinator (according to my mom, has been wanting to ask me for weeks, but never got around to calling), so not too many details are planned. Their colors are dark blue and white, apparently. Though that''s not a final decision yet.
They''ve asked me to buy a dark blue, below the knee dress. The other bridemaids are in Europe, so there will be no assigned dress or matching color, just some form of dark blue. Though I loved the Siri bridesmaid dresses I chose, I don''t know if I have time to order one in 4 months.
I''m thinking of just getting something from JCrew. They have a few dark blues in tricotine and chiffon. Has anyone chosen these for their bridesmaid dresses? Are they flattering and is the fabric nice?
The two colors I''m considering are the navy in tricotine and the vintage blue in chiffon. The bride and groom don''t really care, I guess. Which would be more rewearable? Would chiffon be better for a July wedding?
Can I wear my wedding shoes (gold Manolos) with either color?