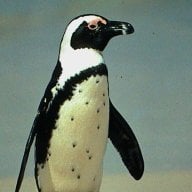 Joined

Dec 1, 2008
Messages

316
So just a little background, my boyfriend and I have been dating around 7 months. He''s ready to be engaged, I''m not quite.
So I''m studying abroad next semester, and he wants to give me a big send off. So he''s been talking about talking me to Bonaroo this summer (It''s a huge music festival). He''s been bothering me about it, but I''ve been saying we shouldn''t go because of money. So last night, we have this discussion:
BF: Bonaroo tickets go on sale today.
Me: I already told you, as much as I''d love to to go I really can''t this year.
BF: Yea, I decided we shouldn''t go.
Me: Oh yea?
BF: Yea I need to save as much money as I can.
Me: You mean for when you visit me in Mexico?
...pause...
BF: No...for an engagement ring.
Me: Oh, yea...
And then we just grinned at each other in a really goofy way.
I think he may just have me ready a little sooner than he''s been counting on.