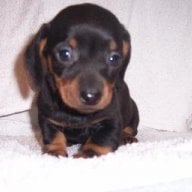 Joined

Oct 19, 2005
Messages

3,672
We''ve lived in our apartment building for almost three years. The whole time we''ve had a neighbor who hasn''t been friendly, doesn''t know our names (nor do we know hers), and never says hello. I''m okay with that, I like privacy, too. Unfortunately, she cries really loudly at night. Not every night, but a lot of nights. It''s not just quiet crying, it''s sobbing and bawling, followed by moans, loud blowing of nose and heavings.

I talked to my upstairs neighbor about it two days ago, and it turns out that the person who used to live in our apartment complained too, and so did the woman in the apartment right above the crier. My upstairs neighbor said it''s been going on for years- at least 4 that she knows of, but since she can''t hear her herself, she thought it was just from a breakup back then, and she''d stopped- but she hasn''t.

What should I do? It kept me awake last night, and now I''m super tired.