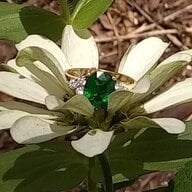 Joined

Nov 7, 2004
Messages

6,616
Maybe my sleep deprivation affected my memory, but really the only big hits I noticed during this time was a few hospital bills (maybe one for 300-500) and having to save additional money to cover my maternity leave (both cases I didn't have enough leave to cover the 8 weeks I was taking).

IMHO you need to get a new carseat (70-100) mattress (80) and crib (200). Also a handful of things like thermometer, ear bulby thing, changing pads, etc. And after a year, another carseat (they outgrow them!).

We went to costco for wipes (best deal). We used 7th generation diapers on autoship so there was a discount, or Target brand when we ran out. I have heard multiple times that cloth diapers are more economical than disposables (particularly if you start at the begininning and score some supplies preowned). There seems to be a lot of coupons for baby stuff floating around (formula etc) so definitely use them.

I was able to borrow someone's breast pump (just replacing the plastic parts), and most things were handed down/thrifted or the economical version. Really the baby doesn't care, and usually there are friends/grandparents that are excited enough to buy the cute outfits and toys.

As my pediatrician said, when babies children cost more in time than money.