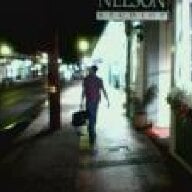 Joined

Dec 31, 2006
Messages

4,750
We have one doctor's office (a dermatologist) who sends the most confusing statements.
I am often able to check the statement versus the EOB and make sure at least the amounts match.
Often we pay balances in more than one time and they don't ever apply payment in a way that I can see that it has been applied - so if I send $50 I don't see $50 credited - they must break it up over the different procedures? But what's even more confusing is that often I'll try to add up the "patient receipts" and they don't add to what I sent in, so it's so difficult to verify that they're crediting the correct amounts.
Especially if in the meantime I've been back and accrued a new charge and a new co-pay, etc.
I discovered that a check I had sent back in December for a little over $40 had not been applied. The girl who handles the billing told me she would apply it but I got the new statement and nowhere do I see the $40 nor are there any amounts that add up to $40.
In the last few months they've changed billing people 3 times. I found this out because every time I wrote in to the email address on the statement I would get a reply "I'm no longer handling billing for them."
Does anybody have any tips for how to read these statements or what to say so that the person handling the billing explains what I need to know?
I just want a clear statement - this is what we did, this is what your insurance paid, this is what you owe, this is what you've paid. :/