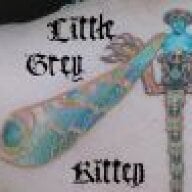 Joined

Nov 27, 2007
Messages

2,975
Ugh, I''ve tried everything I can think of. I''ve uninstalled, then reinstalled my antivirus software (Avast). I''ve tried six different FTP programs. I''ve turned off the Windows firewall a zillion times. I''ve googled. I''ve dug through Microsoft''s wretched website. I''m totally at a loss.
I cannot get my computer to download certain things, or FTP. For example, I can''t update my antivirus software, or any other software. To update my Avast virus database, I have to do it manually. FTPing is simply impossible; it doesn''t give me a numbered error message on Core FTP (or any other FTP software), it just says "connect socket #728 to 66.226.136.205, port 21...
Can''t establish connection -->
ftp.archetypecosmetics.com:21
@ Tue Feb 17 14:52:11 2009 (0-5)
Waiting 44 of 60 seconds for retry #1... " and then will retry forever.
Honestly I''m not sure when it started misbehaving; a month ago? It started when I reinstalled Core FTP, which was why I was so sure it was just an FTP issue, but I was kind of ignoring it after spending five hours fighting with it (I just thought at first it was an FTP program issue) and using my husband''s computer to update my websites. However, now my iPod is bricked and it needs to have me do the system restore thing, but, of course, all I get is "iPod software server cannot be contacted".
Anybody got any ideas? Oh, I have Vista Home as my OS. And, of course, the one thing my computer can do as far as downloading updates is to update from Microsoft. I have a suspicion this is a simple thing, but I''m at a total loss.