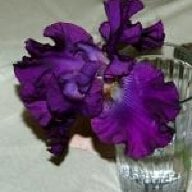 Joined

Dec 10, 2013
Messages

415
Hi all, I was just curious what was considered "normal" regarding communicating with vendors during a project. For background DK is making me an anniversary ring (will be a new wedding/engagement ring). I know he's a small shop and very busy, so have been trying to be patient regarding timeline and communication. I last heard from him around Jan 21, when he said that the rough cast was done (yay!) and explained the rest of the process (polishing/cleaning up the cast, stone setting, etc.). The overall production time was 45 days, and I confirmed CAD's the second week in January (so by my calculations the expected end date would have been around the end of February).
I sent DK an email around February 21, and again last week with a question about engraving, and then called and left a message when the shop opened this morning.
This is my first "big" (by my standards, not PS's, lol) custom project, and I'm not sure if this is normal from a vendor, or if/when/how I should try to get back in touch. I don't want to pester him, and know that time spent talking with customers takes time away from the work, but I'm at a bit of a loss as to what I should expect or how to proceed. TIA!

ETA: I don't want him to rush this, as getting this right is more important to me than the timeline. I guess I just want to know the status.