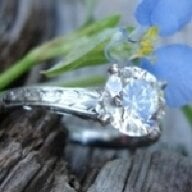 Joined

Feb 5, 2002
Messages

3,684
I saw Luckystar did this a couple of years back so I thought we could revamp for a love fest! The way it works is you say something nice about the poster above you, then the next person says something nice about you...and so on and so on.
Let your mushy side shine through!!
I''ll start by picking a person that I oh so love... Laurenthepartier, I think you are a beautiful, classy, tasteful, intelligent, driven women with a heart bigger than your jewelry collection. I am in awe of your spirit and I am so glad that I am lucky enough to have a friend just like you- wouldn''t change a thing (accept maybe seeing you ALOT more often). You have welcomed me into your life and even offer me a place at your home when I am your way. What a swell chick you are!!!
So do you want to play?