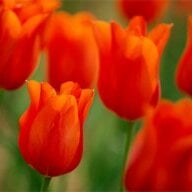 Joined

Dec 29, 2006
Messages

12,461
Some of you may remember that my husband and I were planning on going to CA this summer. Well, things changed and as it turns out, we're going to the Denver area for a week instead. We just learned that one of my favorite singers is performing at Red Rocks. We've seen her a few times, and after I mentioned this show in passing to my husband the other night, he ended up getting tickets. We'll be in the fifth row/center, and I'm psyched about it. So now that we have those tickets, we need to plan the rest of our trip. One of my aunts lives in the Denver area, so we'll stay with her. I also have relatives on the other side of my family out there, so I know we'll spend some time with them.
What are some things we should see/do while we're out there?
PS -- I do really appreciate the recommendations given for the CA trip, and I've saved them for future reference. That's still a trip we'll be making someday.