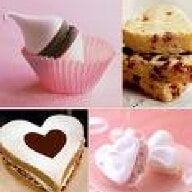 Joined

Feb 9, 2007
Messages

1,464
who thinks school just sucks right now....i dunno i just cant seem to focus or work to my best you know...what do you guys do or what did you guys do i need focus help.....how do i focus?? arg
oph i went to declare my major the other day and meet with an advisor....did anyone else have a mini panic attact after you declared casue i did...it was like whoa i actually did it im actually majoring in psych and minoring in sociology crazy!! and even more crazy... im finishing in a year and a half or soo!!!
so is anyone else thinking school is just not cool right now? anyone got some encouraging advise for us strugglers??
arg so stress i spelled students wrong in the title!!! sorry i had a french comp due tom. and i just finished it and now im hoped up on red bull!!



........